ANNOUNCEMENTS
Faith, Hope and… Carpenters • Putting Charity to work!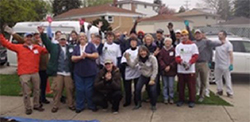 Faith Hope and Carpenters Volunteers
When: Saturday, April 29th, 8:00 am to 2:00 pm
Where: Wilmette, IL
Who: Parishioners & friends (ages 14+)
This will be the thirteenth year Faith Hope and Carpenters has worked with Rebuilding Together, the nation's leading non-profit volunteer organization to improve the lives of low-income homeowners by providing free repair services for their homes.
This year's project will help a single mom and her three teenage daughters in Wilmette. The family has limited means and a home that has significant deterioration. Our volunteers will be painting, landscaping, cleaning, removing debris and generally improving the property. The home also requires major repairs and the help of skilled carpenters, electricians and plumbers. We are hopeful parishioners will help us meet the additional costs of these professionals.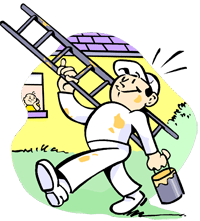 HOW YOU CAN HELP:
Sign up to work from 8:00 am - 2:00 pm.
>>CLICK HERE TO SIGN UP<<


Make a contribution.

Send a check to the parish made out to:
Faith Hope and Carpenters.
QUESTIONS?

Call: Jim Brault (312) 371-5462 or Don Trieschmann (847) 501-4031

Saints Faith, Hope and Charity Parish - Mobile App
The Saints Faith, Hope and Charity Catholic Parish App is packed with features to help you pray, learn and interact with the Catholic community. App Features Include: Events, Prayer Wall, Photo Submissions, Digital Rosary, Donate Button, Prayer Journal, Sunday Readings, Contact Information, GPS Directions, Mass Times, 14 Catholic Prayers, Ministries, Order of the Mass, Daily Readings, Liturgy of the Hours, Saint of the Day, Bible, Catechism, Catholic Media and News Links, Photo Gallery, Social Media integration and Push Notifications.
Search "Faith, Hope & Charity Church" or use the codes below.